WELCOME TO PACIFIC WEST HOME INSPECTIONS INC
Dave Brice, owner of Pacific West Home Inspections Inc is the leading building inspection company of choice as the only full service building inspection company that has been proudly serving local and global clients since the early 1990's.
As your personal consultant, my priority is to provide you with unsurpassed expert professional service's and the best inspection reports that goes well beyond the recognized industry standards.
​
Pacific West Home Inspections exceeds the highest standards in the Residential & Commercial inspection industry and has earned the reputation of being thorough, and a proven leader in the industry.
As a ASTTBC-PI inspector PWHI follows the highest standard of inspections for licensed building inspectors in Canada.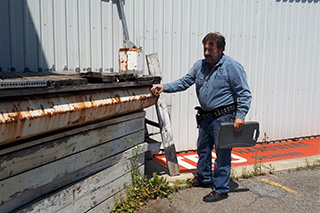 My Corporate and Personal Responsibility and Charity Donations
At Pacific West Home Inspections along with our family, we have a strong belief in helping and giving to those who are less fortunate by donating a certain portion of our inspection service fees to our local church, food bank and other local charity organizations. By sowing these seeds, we are enabling others to enjoy a higher quality of life while building a better community and world.
Memberships & Accreditations
Email Us
Owner/Inspector/Consultant: Dave Brice
E-mail: Inspector@BCHomeInspections.ca
Reach Us
Call Toll Free:
(866) 966-8751
Mobile Number:
(250) 833-8955